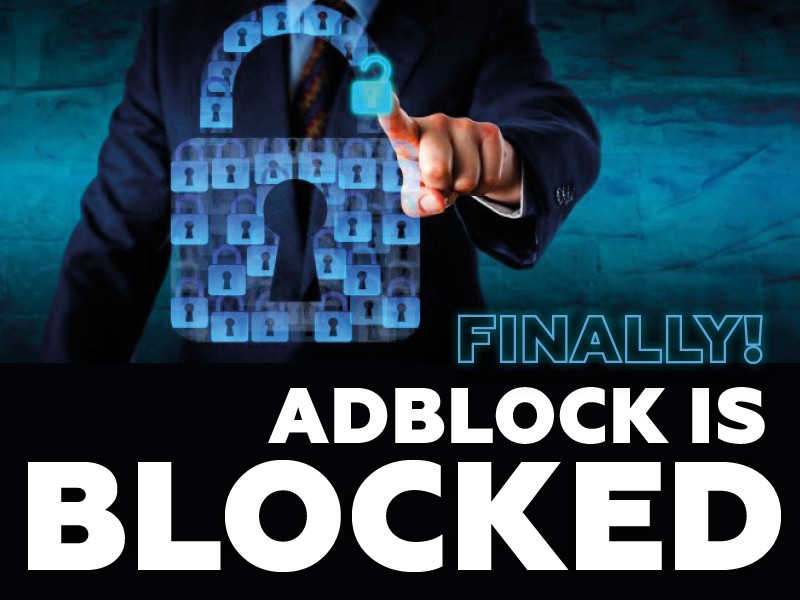 Aren't you tired of losing money every day because of the enormously growing popularity of all kinds of ad blockers? Or, maybe you've just started your first public page in the internet and know nothing about website monetization.
Then, you have to be informed that every year publishers' revenue is reduced because of the rising popularity of ad blocking plugins. According to a report by PageFair and Adobe in 2015 there were 198 million active adblock users around the world.
That's why AdNow has decided to develop an Anti-AdBlock technology to protect publishers' income from the loss. We worked really hard to solve this unfair situation. And after several months of sweating, programming and reforming, finally, did find a solution.
So, how exactly to integrate Anti-AdBlock and securely increase your revenue?
All you have to do can be described in 2 simple steps:
contact your personal manager to get the code
Install widget code into your site body directly using HTML
Besides, there's even a more simple way to install this cool feature on your website. If you have a Wordress site, just install AdNow WordPress Plugin and it's done. WordPress plugin will save your time: you can simply place AdNow ads on your site in a few minutes without any coding skills!
From now on, increase your revenue by 25% in the easiest way ever. And do not lose your money anymore!!